Exclusive 2023 Benchmark Study
Setting the Bar for Competitive Sales
We asked over 400 sales leaders about their successes and challenges when it comes to hitting sales goals and winning competitive deals.
Their answers allowed us to unravel mysteries like: What percentage of deals are competitive? How often do we lose to competitors?
Frankly, some of the results surprised us! We're busy putting together an easy-to skim report that'll help you benchmark your own success and implement the findings that correlate to more deals won and goals met.
Who should read this report: Sales leaders and Product Marketing Managers responsible for sales enablement.

If you'd like to see the full report, sign up here and we'll send it to you as soon as we finish it up.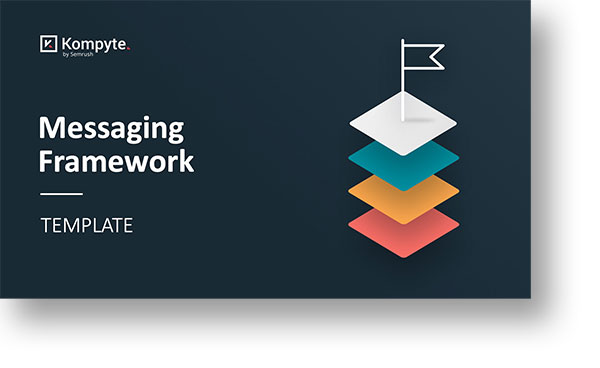 Gain an advantage by building your organization's messaging framework with competitor insights.
Don't skip the step-by-step instructions (included)!
What's your brand voice and positioning statement? What do you know about your target personas? How do you concisely and powerfully communicate your brand value statements?
They seem like basic questions, but if you ask 10 people on your team, how many different answers do you get? Having a source of truth to keep everyone consistent can go a long way towards more effective sales engagements and marketing messages.
Dig into exclusive findings, including:
What percentage of deals are competitive?
What percentage of competitive deals are lost to competitors?
What percentage of all deals are lost to competitors?
What impact (if any) does the use of sales assets (eg., Battlecards) have on deals won and goals met?
Does percentage of inbound leads matter?
For those who didn't hit their sales goals, what were the main challenges?
"We can spot competitive opportunities or strengths that could have been missed through a manual review of our competitive landscape."
"Kompyte is a great place where we've centralized all of our competitor insights to make it easier for our organization to access. Once you get Kompyte set up, it runs on its own."
"With Kompyte we have the tools we need to collect and distribute insights across teams. And, Kompyte's support is really great —they are always happy to jump on a call when we need them."
See the Power of Competitive Intelligence Automation.
Get started with a tour of the Kompyte Platform.