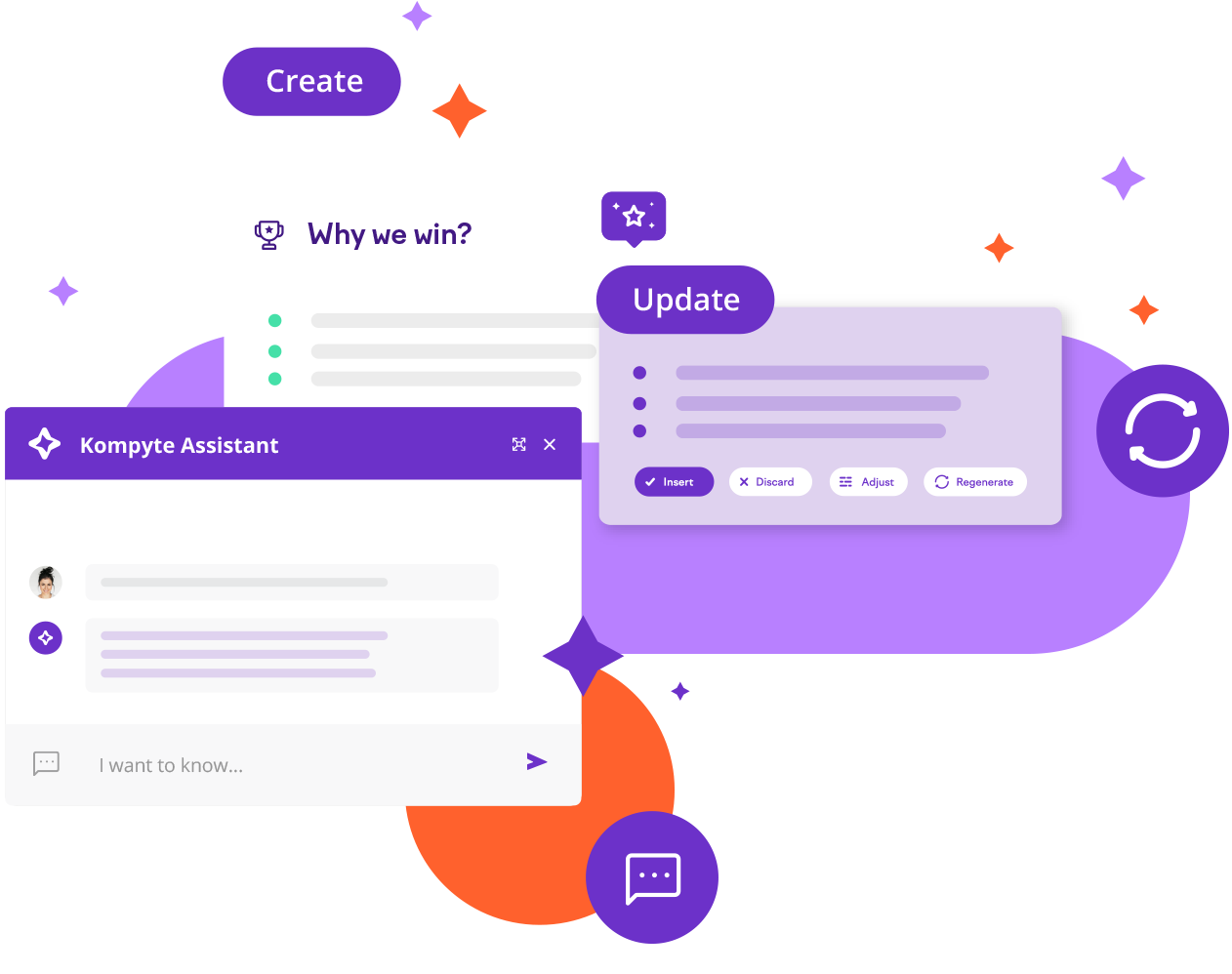 Kompyte is rolling out cutting-edge AI features designed to give you more of the information you need, faster.
Get early access and lock in introductory pricing.

Battlecards made and updated for you in real-time
Competitor updates summarized in one daily roundup
Secure GPT-like assistant for instant search and analysis
What's New
Instant AI Summarization
Competition moves fast, but now you'll move even faster! Get instant takeaways for any insight, whether website changes or win/loss reports, with AI Auto Summarize. It even works on PDF attachments. Click the summarize button and you're done!
Optionally, edit the results to customize the length of the summary, add context, analysis, or comments for your teammates. You can even ask for an entirely new take with the "regenerate" feature.
With AI Auto Summarize, you'll focus on what matters most and make data-driven decisions in seconds.
What's Next
Let AI Chat Assistant Perfect Your Battlecards
Use our exclusive AI chat feature to create or modify your Battlecards, or let AI suggest changes to existing Battlecards based on new information Kompyte has uncovered about your company or your competition.
Spend less time searching and more time strategizing with instant, relevant answers at your fingertips.
Kompyte's AI Assistant is always up to date and secure.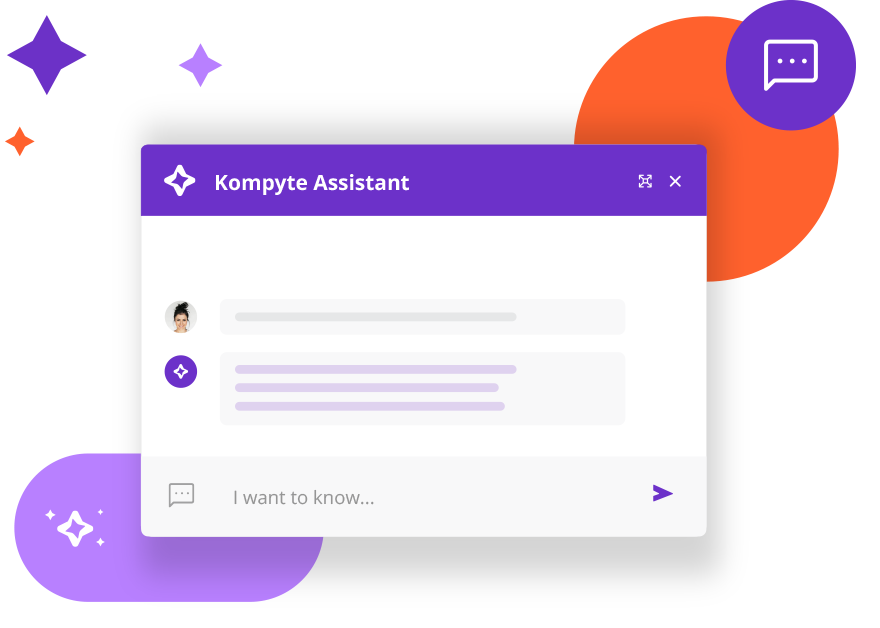 Stay on Top of Customer Activity with AI-Powered Daily Summaries
Ever wished for a snapshot of everything your competitors were up to on a particular day? With Competitor Insight Summary, your wish is our command.
AI scours each update to collate and summarize all your competitors' daily insights, delivering crucial updates directly to your feed. Stay informed and stay one step ahead, every day.
AI-Created Battlecards to Power Your Sales Strategy
Our AI-Powered Battlecard creator generates industry-tailored Battlecards automatically, focusing on the insights that matter most to your business.
Effective, relevant, and always up to date, get ready to meet your secret weapon for closing more deals.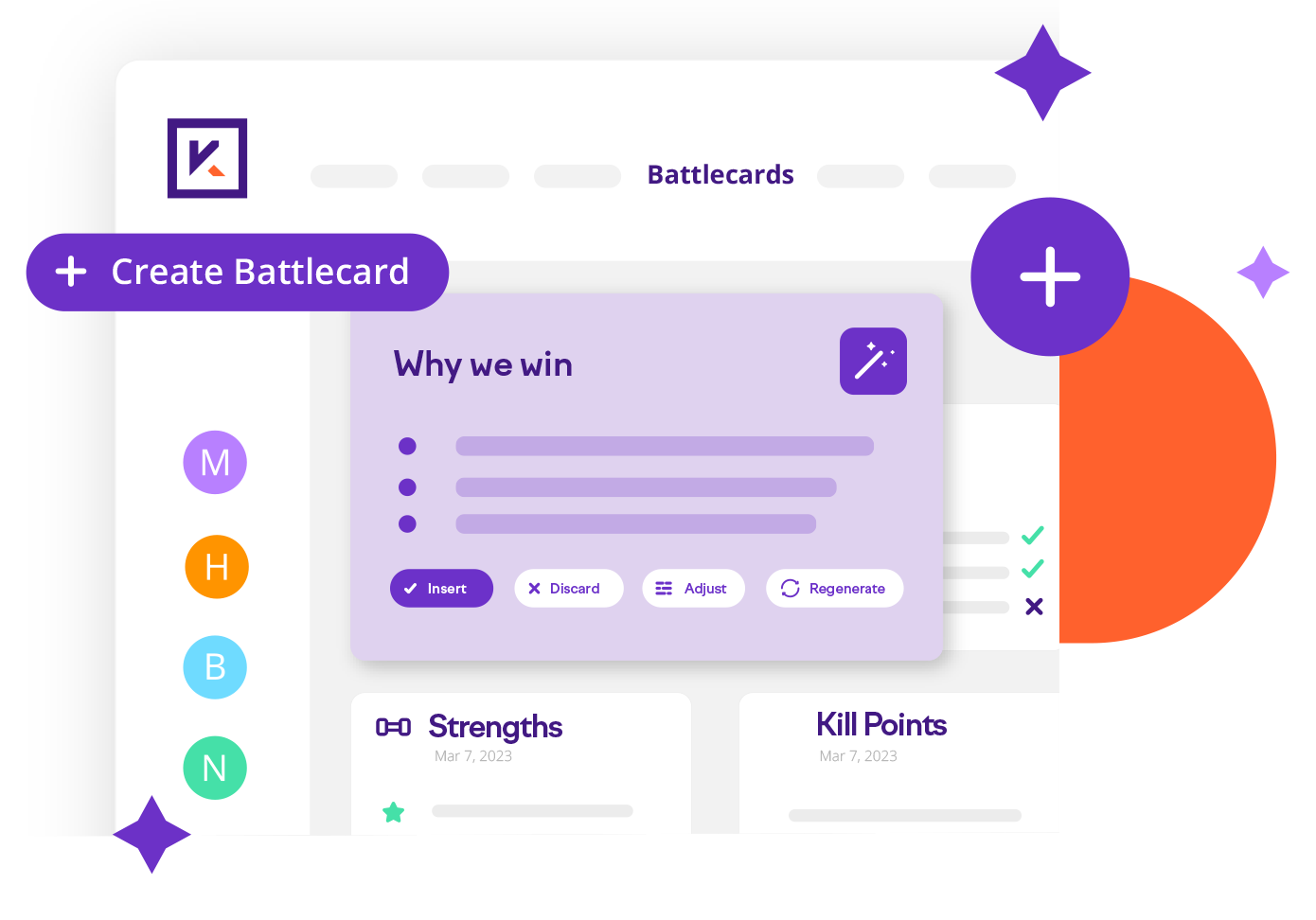 Dynamic Battlecards Updated in Real-Time, Automatically
Outdated information can be a deal-breaker. Stay ahead with real-time updates to your Battlecards, providing full visibility on competitors' movements and sales field intel.
Give your team what they need to win.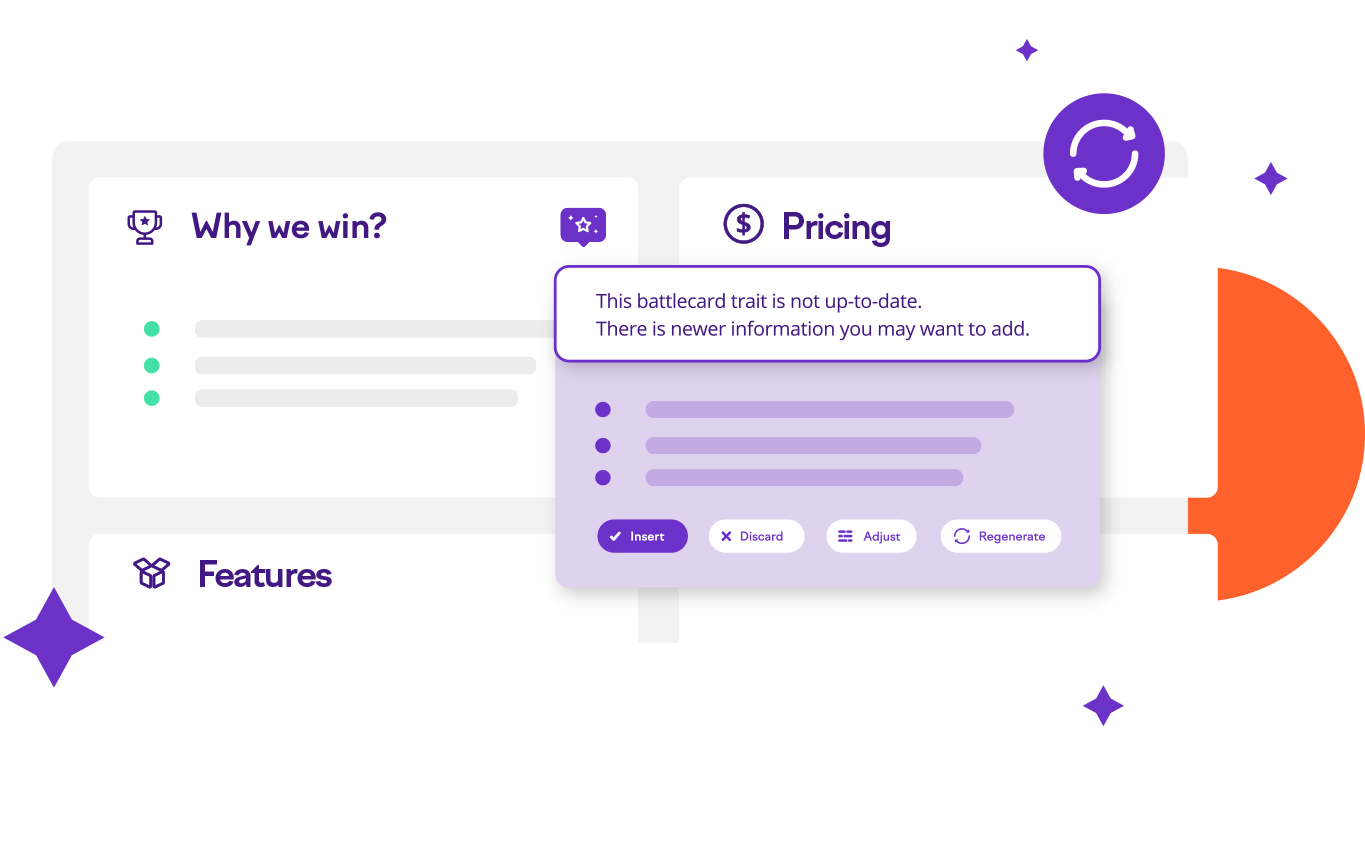 Smarter, Faster Search, GPT-style
Your competitive intelligence data, Reports, Battlecards, and more are now within instant reach.
Ask anything you like and get a complete, insightful answer with links to data sources, as well as suggested questions to help you dig deeper.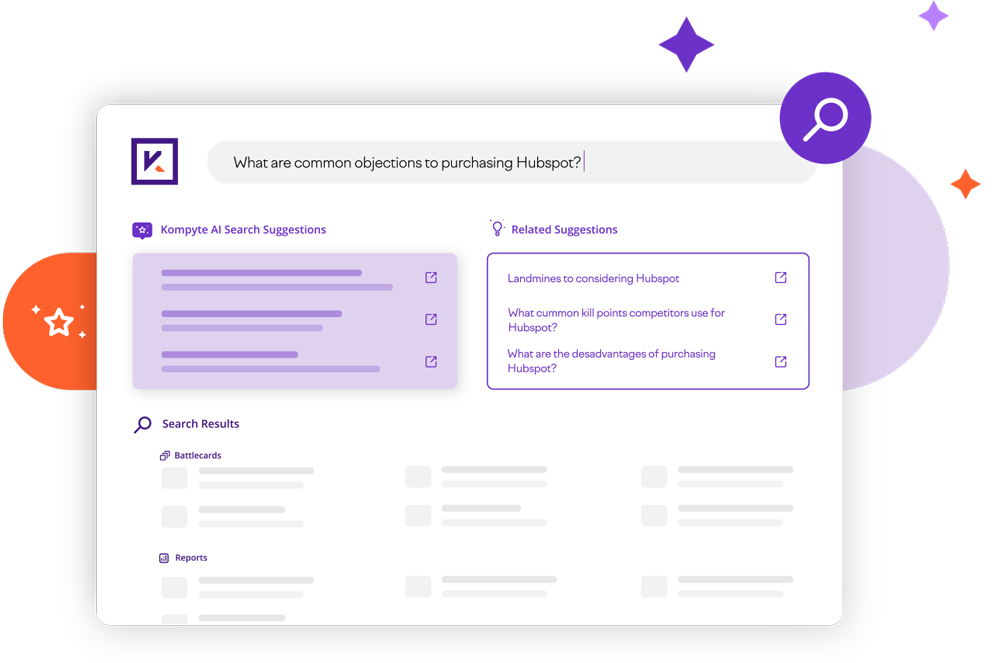 See the Power of Competitive Intelligence Automation.
Get started with a tour of the Kompyte Platform.