ci landscape
4 Competitive Intelligence Examples From The Real World
Organizations that outperform their peers excel at collecting, analyzing and distributing competitive intelligence internally. Here's how four companies have done it.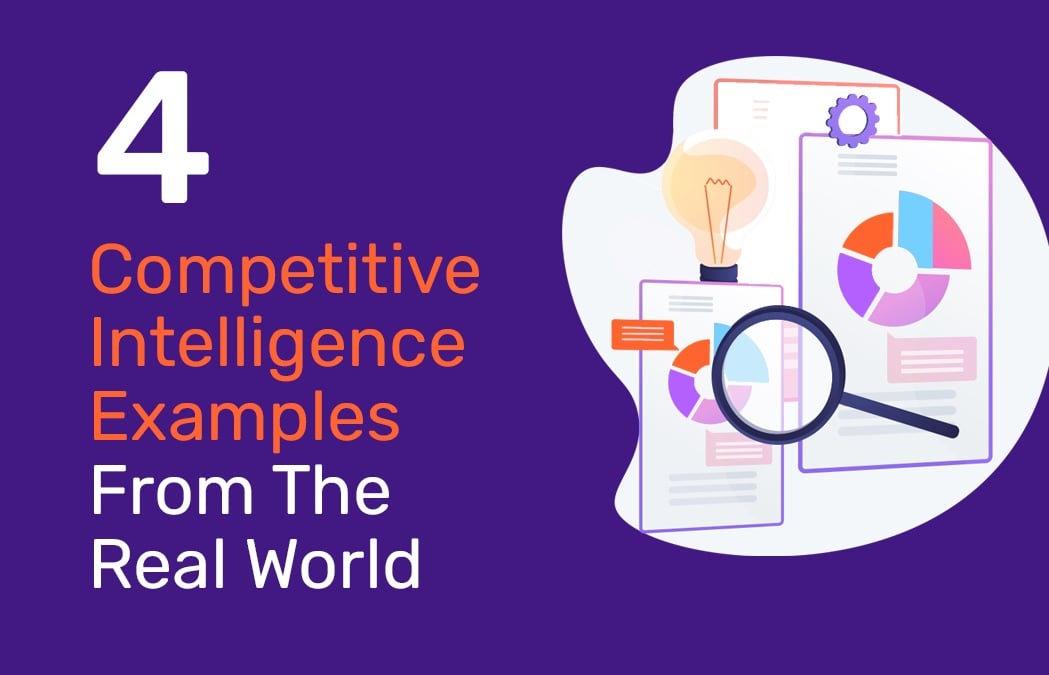 The prices we pay, the marketing we consume, the products we can buy, and the sports teams we follow - just a few examples of where the results of competitive intelligence impact us every day.
You probably know what you want from competitive intelligence - higher win rates, better launches, stronger road maps. What might not be as clear is how this actually happens.
More than an exercise in curiosity, the following inspiration from real-life examples of smart businesses utilizing competitive intelligence can help you start to imagine and plan your own competitive intelligence program.
First, let's get on the same page as to what competitive intelligence involves.
What is Competitive Intelligence?
Competitive intelligence is the process of observing, collecting, and analyzing relevant, publicly-available information about the external business environment and then distributing the resulting insights across your entire organization.
You might focus on competing businesses, customers, and other stakeholders, but also on products and markets as well as on economic, technological or legal factors.
What is the main function of competitive intelligence?
The main purpose of a competitive intelligence (CI) program is to ensure awareness and understanding of the external forces in the market as soon as they emerge, allowing you to quickly respond to risks and opportunities in your sales calls, messaging - even your pricing and product roadmap.
Keep in mind though, that your competitive intelligence is only as useful as your distribution plan is complete. Many companies find the format of
Battlecards
an effective way to put important CI insights at the sales team's fingertips.
Competitive Intelligence Examples
The impact of competitive intelligence is all around us, but it's easy to miss. Which have you noticed?
Airline Ticket Prices
The airline industry is a perfect example of how to use competitive intelligence wisely. Every day, airline companies change flight ticket prices based on external information. For instance, if you're running an airline and your competitors increase pricing for a certain route, you will quickly do the same.
Customer information is also used in pricing adjustments at an individual level. By identifying and tracking specific users, flight companies can flag when a potential customer is repeatedly searching for the same flight details. Knowing that this person really wants to fly on those dates, over time the airlines can safely increase the prices that one customers.
You can do the same. Particularly in a time of inflation or recession, you need to know in real time what your competitors are doing about pricing. Is it up? Is it down? Are they offering a promotion?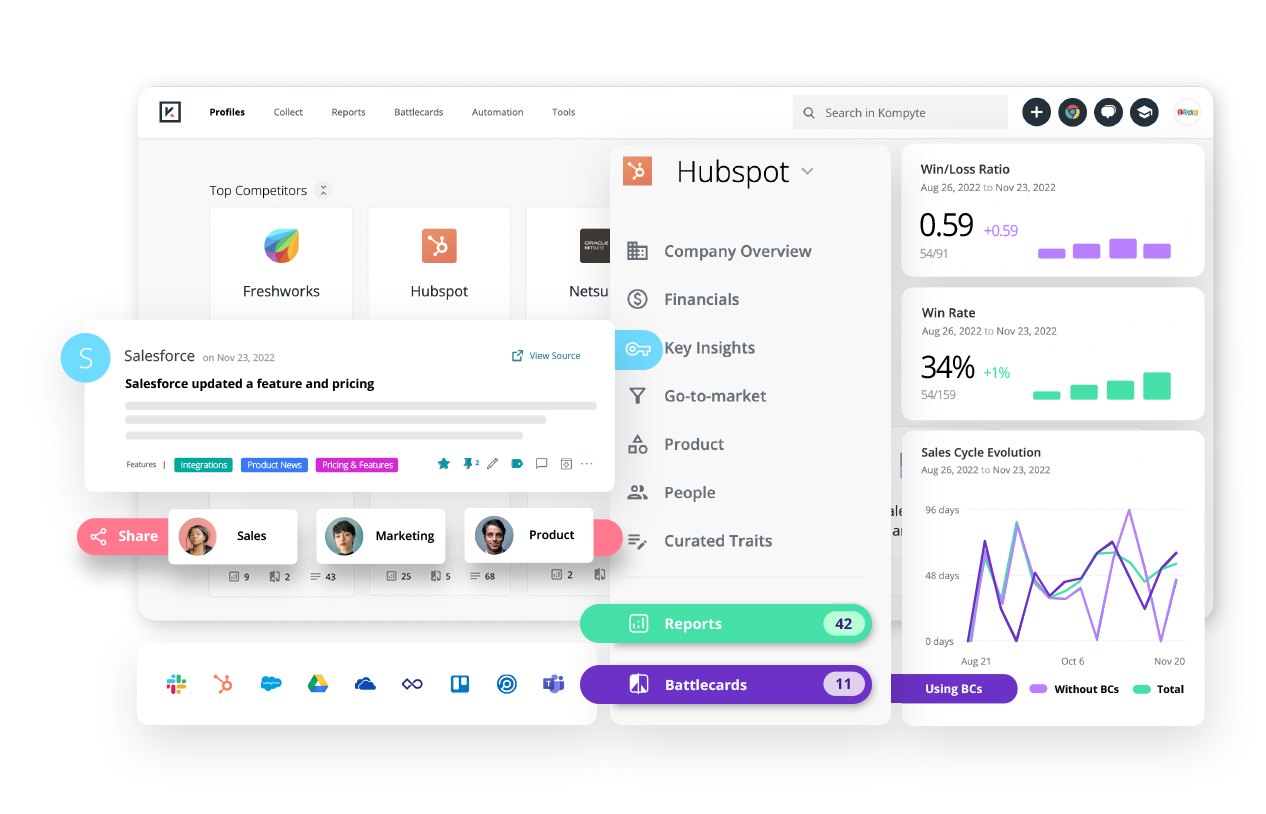 You can get started on monitoring competitor pricing with this handy pricing analysis template. Just make sure you keep it up to date and make sure your sales team is aware of changes.
Marketing Teams
Wendy's is notorious for their spicy tweets, often made at the expense of their competitors. This approach is not for everyone, but whether you like it or not, it's impossible to deny the impact.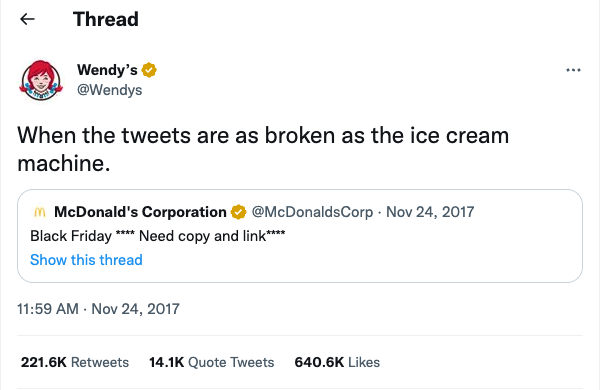 Now, they likely have several full-time social media managers who monitor competitor accounts so they don't miss an opportunity to hit back with humor, but what if you're not similarly equipped?
It's still a good idea to keep an eye on what your competitors are sharing on social to spot trends and see what kinds of posts and messaging are resonating with their audience. Whether you engage or just watch, social posts are often the first indicators in a change in pricing, new feature, or leadership change.
Tech Startups
Startups provide fantastic competitive intelligence examples, as they use this kind of information to disrupt markets. Whereas traditional companies usually have higher budgets, resources, superior technology, and often data too, startups can often outperform them in specific niche segments.
By focusing on a particular field and processing, reacting, and adapting rapidly to competitive intelligence insights, they can understand client pain points better and deliver superior solutions.
Think of Airbnb and how they were able to leverage technology, socio-demographic change, and consumer insights to disrupt the hotel industry. When you see an unmet need (by watching their customer reviews carefully) this is your chance to capture a part of the market even if you're up against big brands.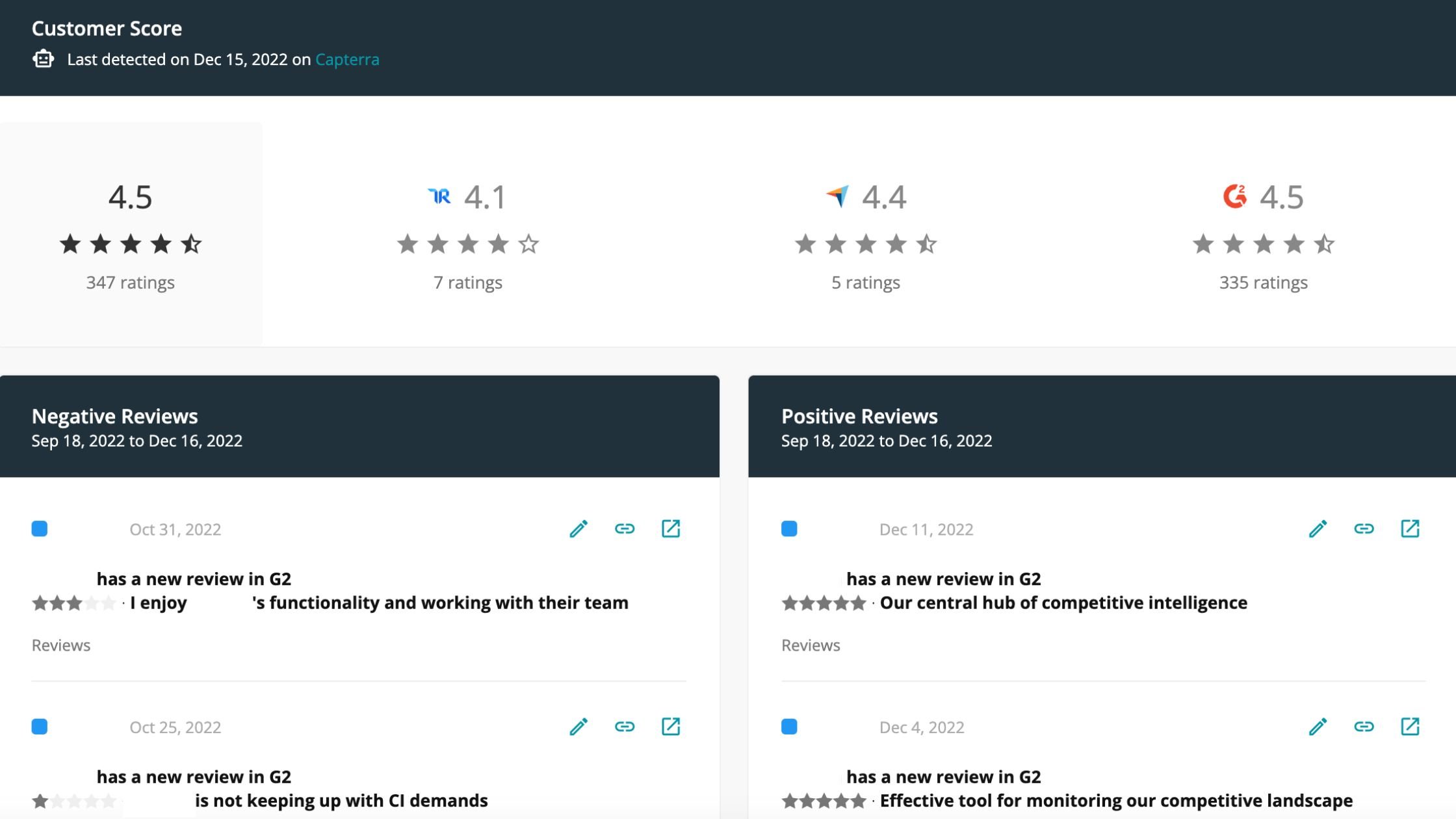 Sports Teams
The sports industry is one of the most competitive in the world and the ability to process and interpret external data has been a big success factor for organizations around the world.
Just think of Billy Beane taking the baseball team Oakland Athletics to unprecedented success levels in spite of operating under one of the lowest budgets in the league.
That famous 'Moneyball' story is just one of many. Other good competitive intelligence examples can be found in the football world where teams like Sevilla FC and Southampton FC perform miracles every year, in spite of their budgets.
The reason they outperform their budgets is that they excel in gaining new data (scouting) and insights (analytics), and effectively distributing this information among their management teams, allowing them to attract and maintain top talent.
You can do the same, watching to see competitor hiring and layoff trends. Are they ramping up to support a new product offering? Is top talent back in the labor pool?
What do YOUR competitor's hiring trends reveal?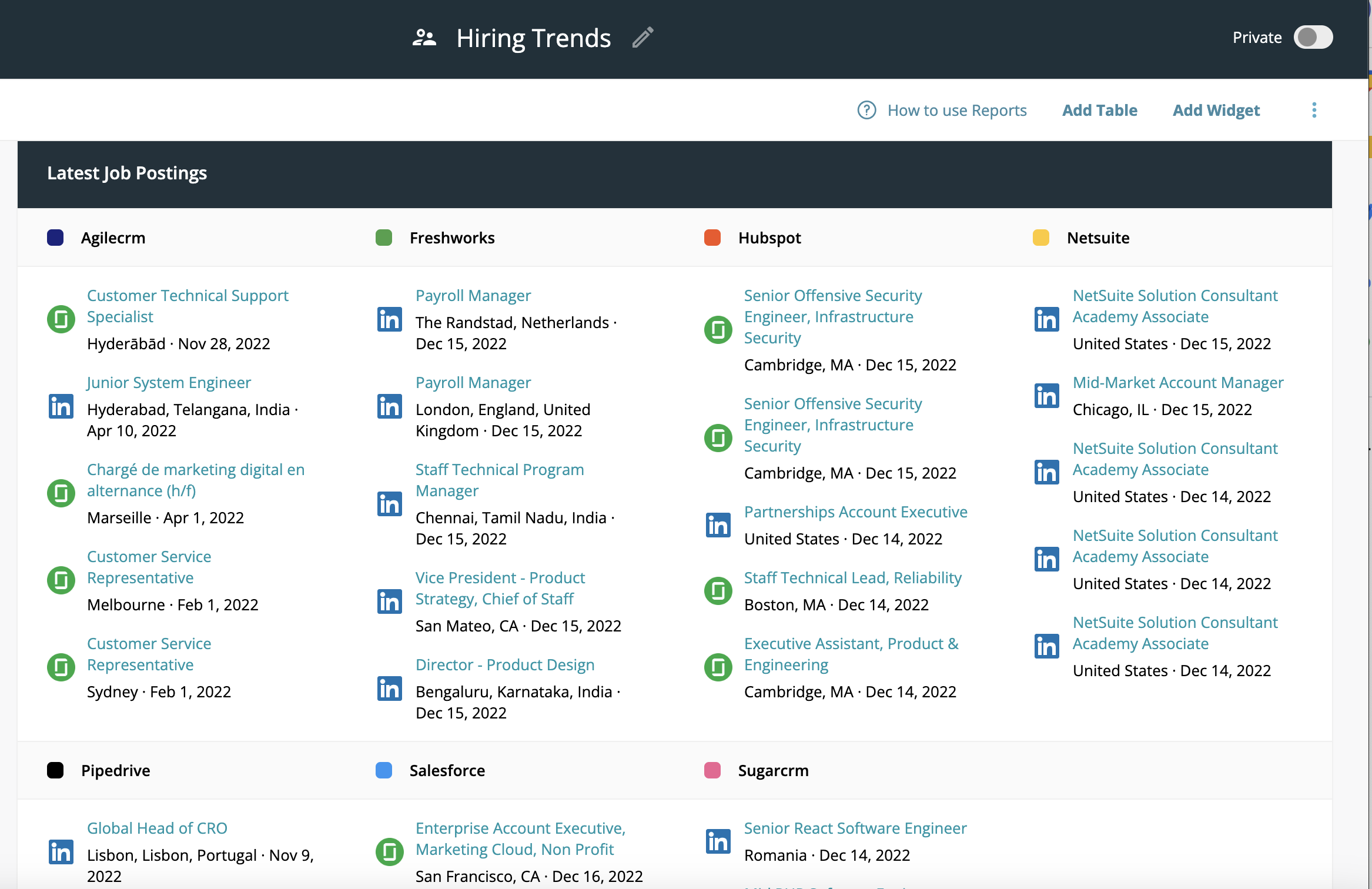 Conclusion
Competitive intelligence is pivotal to business success across virtually every industry. Great examples can be found almost anywhere, from the financial sector, to the sports world, to tech startups. In each of these cases, the common denominator is that organizations who are able to outperform their peers do so by mastering the collection, interpretation, and distribution of competitive intelligence.
While you can certainly enjoy the benefits of CI by collecting and distributing insights manually, more and more companies are relying on automation to save time, ensure nothing is missed, and surface only the most important information. If you'd like to see competitive intelligence automation could change your business, we'd be happy to show you. Get a demo here.